The Stain of Time
A biography of Trent Reznor
by Remanon Last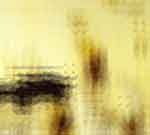 The Stain of Time chronicles the life and work of a man once dubbed by Time magazine as one of the most influencial men in America - a man who despite lack of recent commercial success continues to top reader polls in major music publications worldwide.

I challenge you to consider whether something other than a middle-American upbringing has shaped his genius and to allow for the possibility that a previous life experience has played an integral part in who Reznor is today.

As past and present weave together throughout this site you must decide for yourself whether the parallels drawn and conclusions reached are valid.


Door IN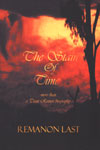 Purchase The Stain of Time online
for £8.99 plus postage
 
click here for more info